Veeam Backup for Microsoft Office 365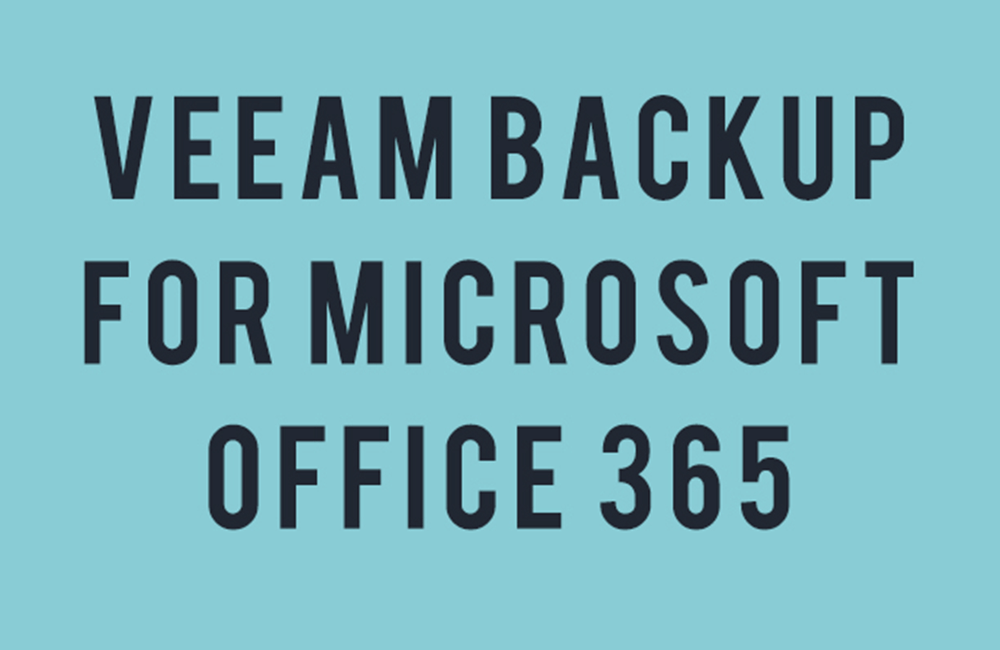 Do you have complete control over your office 365 data? If you haven't invested in an external backup solution then the answer is no. Businesses of all shapes sizes are migrating to Microsoft Office 365 at a rapid pace but the strength of its back up is very much overlooked.
Even though Microsoft hosts the infrastructure, this doesn't replace your responsibility of maintaining a backup of your business-critical Office 365 data. Meaning, aside from the standard precautions Office 365 has in place, you may need to re-evaluate the level of control you have of your data and how much access you truly have to it.
Veeam Back up for Office 365 gives your data the comprehensive back up that Microsoft doesn't offer. It eliminates the risk of losing access and control over your Office 365 data so that it is always hyper-available and protected. We've highlighted 3 key benefits of Veeam Back up for Office 365.
Protecting your Office 365 data from accidental deletion, security threats and retention policy gaps:
Accidental deletion: If you delete a user, whether you meant to or not, that deletion is replicated across the network. A backup can restore that user, either to on-premises Exchange or Office 365
Internal security threats: Many businesses are experiencing threats from the inside, and they are happening more often than you think. Having a high-grade recovery solution mitigates the risk of critical data being lost or destroyed.
External security threats: Malware and viruses have done serious damage to organisations globally in just the past year alone. A backup can easily restore mailboxes to an instance before the attack.
Quickly restore individual Office 365 items and files with industry leading recovery flexibility
Without an easily accessible copy of your data, retrieving emails for regulatory or compliance reasons can be costly, time consuming and a major disruption to your business. With Veeam, you can leverage the familiar, advanced search capabilities and the flexible recovery and export options to perform eDiscovery on Office 365 archives — just as easily as you would with a traditional on-premises data backup.
Meet legal and compliance requirements with efficient eDiscovery of Office 365 backup archives
Without an easily accessible copy of your data, retrieving emails for regulatory or compliance reasons can be costly, time consuming, and a major disruption to your business. Compliance is a big driver for the need to backup Office 365. It stores your data based on long-term retention policies for regulatory or compliance needs, ensuring you recover exactly what you need — no more, no less — with granular advanced search and and functionality