This is Bill's mate Dave. Dave likes Online Backup. Dave is Smart. Be like Dave.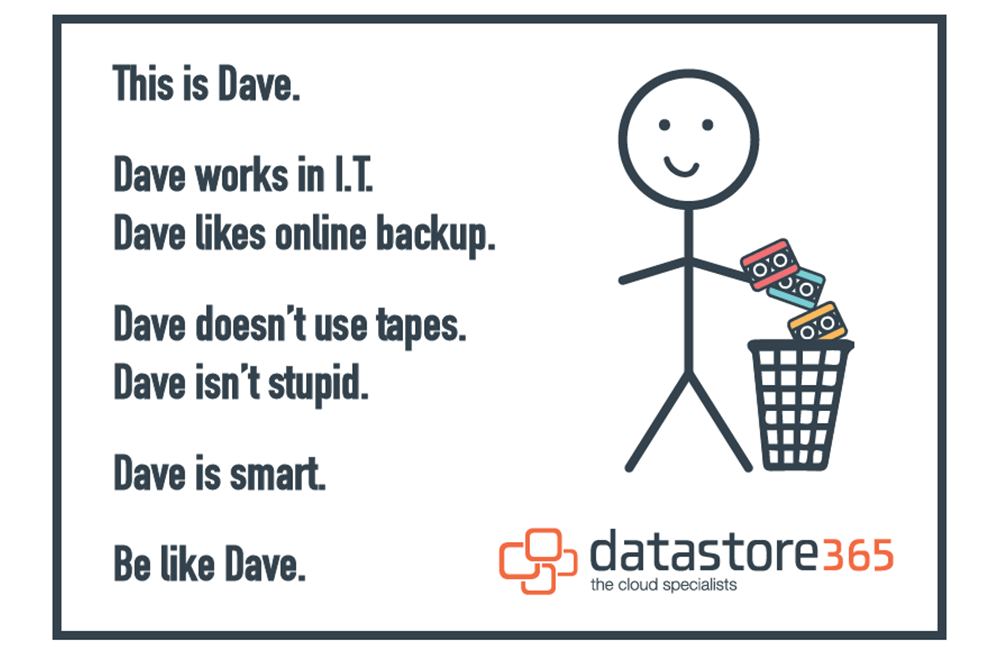 Recent studies have concluded that 75% of organisations experience some kind of tape failure each year, meaning over three-quarters of all businesses that use tapes are unable to restore their systems successfully. Online backup is not only easy to use and cost effective but its biggest achievement is reliability, with a 99% restoration rate.
Cloud backup is now recognised as a reliable alternative to tape – after all, backup is all about recovery, and if you are unable to restore your servers in an emergency your backups are worthless.
In today's data-driven age with zero tolerance for downtime, it's crucial that in the event of a disaster, accidental deletion, or hardware failure, your business is able to function normally. By choosing Datastore365's online backup solution, you benefit from around the clock support and expert advice – we are committed to helping you until you are fully up and running again.