The Top Business Benefits of Cloud Computing Revealed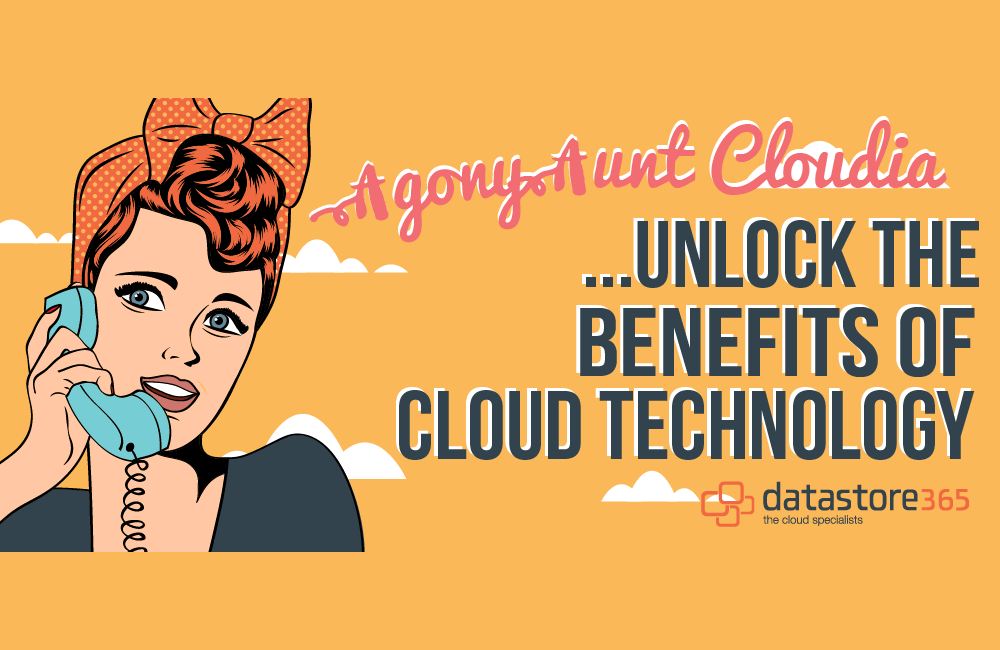 It's time for Cloudia to reveal the top business benefits of cloud computing.
Agony Aunt Cloudia reveals the top business benefits of cloud computing that will work wonders for your organisation.
Today, our resident Agony Aunt Cloudia is with us to share the top business benefits of cloud computing. Cloud computing adoption is rapidly increasing, with more businesses than ever moving to a cloud-based solution. But what's all the fuss about?
Cloudia is a fiery redheaded cloud computing pro who's here to spread the good word about the business benefits of cloud computing and to answer any questions you may have on the matter.
Stay agile with instant scalability.
Only pay for what you use.
Cloud scalability remains as one of the top drivers for adopting cloud computing, with nearly a third of adopters saying it was their primary reason for moving to a cloud based solution. The ability of a business to adapt rapidly and cost efficiently in response to changes in the business environment, means organisations must have the freedom to scale back or, of course, expand with fluctuations in demand. By choosing a cloud solution, you are not burdened with cumbersome on-site servers that can be very costly to purchase and maintain, but instead have the ability to pay per GB used, with almost instant capabilities to scale usages when needed.
Automatic updates, upgrades and maintenance.
We do the IT, so you can get back to business.
One of the main beauties of the cloud is that everything is taken care for you. A cloud provider maintains, monitors and automatically updates your cloud, so you can focus on the important things. Adopting a cloud solution means your business is always running on state of the art servers that are monitored around the clock, 24/7/365, leaving you to get back to business.
Utilise Virtual Workspaces: Pave the way for increased collaboration and creativity in the workplace.
Virtual Infrastructure and Remote Desktops.
When collaborative solutions are in place, the best ideas are born. Unite the workforce by implementing a virtual workspace and allow employees to work on the go, from home or abroad.
Having the ability to bring your workplace to your home or on the go no longer means alienating yourself from co-workers. Accessing and updating important files using a remote desktop is a secure way of staying in the loop from pretty much any location. In addition to this, a smaller workplace means a huge saving on property costs for the business and saves the employee the cost of commuting.
The use of virtual infrastructure is extending the effectiveness of remote work, and with the right training and preparation in place, can increase productivity and collaboration within your business greatly.
Take advantage of business transformations like BYOD, but ensure they are secure.
BYOD – Increased productivity + increased security = win-win situation.
By choosing a cloud backup service for mobile devices, your business can operate on the move without the worry of security risks. Our solution Powered by Asigra protects your end-point data on a single cost effective data protection solution, whether that data resides on endpoint devices, physical and virtual machines, enterprise database, or cloud-based applications like Office 365, Google Apps and Saleforce.
A cloud solution such as this gives you greater security when a mobile device is lost or stolen, as you are able to access your stored data no matter what happens to your machine. In addition to having the ability to retrieve lost data, choosing a cloud backup solution for mobile devices allows you to remotely wipe data from lost laptops or tablets, to ensure valuable data doesn't end up in the wrong hands.