The Real Cost of IT Downtime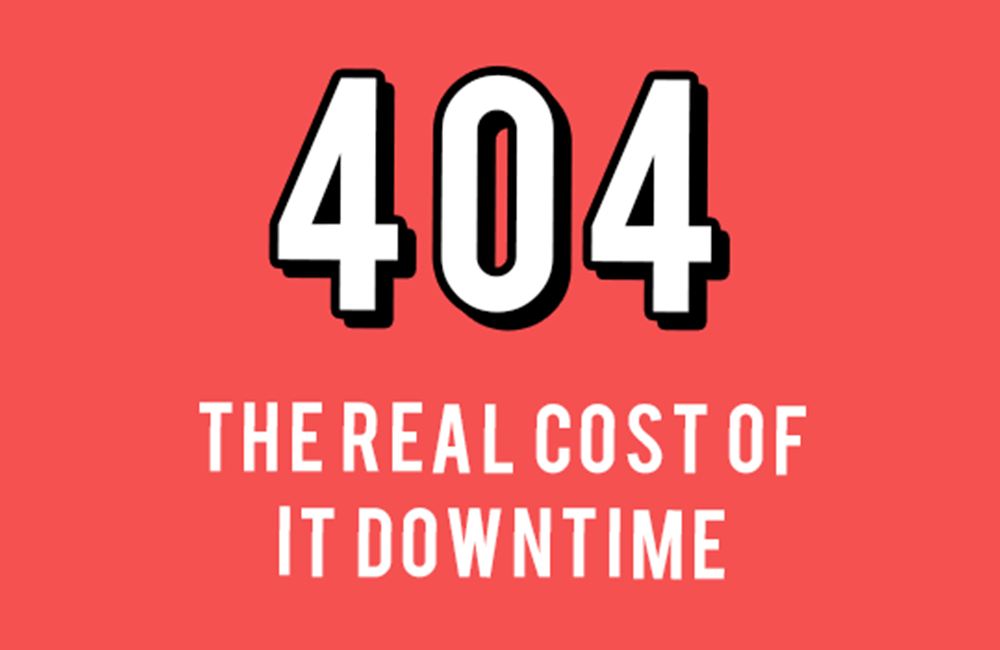 How Much Does Downtime Really Cost Your Business?
As the old saying goes…
"an ounce of prevention is worth a pound of cure?"
This little gem of wisdom is a good reminder of the problems IT downtime can cause your business. It can lead to a chain reaction of data failure, loss of sales, angry customers and a decrease in staff productivity.
Everyone knows they should have a disaster recovery plan but it repeatedly gets thrown to the bottom of the to-do-list, often because organisations often miscalculate its importance or the probability that a failure may occur.
We've made a quick list of what's at stake:
Loss of revenue
Lost employee productivity (due to loss of internet, damaged equipment etc.)
Potential employee overtime costs to meet deadlines following a period of disruption
Cost of restoring IT systems (some data may be forever lost)
IT recovery costs
Supply chain ripple effects
Customer dissatisfaction
Low employee morale or turnover due to stress
Damaged brand image
Preventative strategies for these scenarios are key to protecting the bottom line of your business.
What can be the cause?
IT downtime can be caused by a variety of factors including natural disasters, user error, and cyber attacks, among other things. Whatever the cause of downtime, the most important objective is a quick recovery to get operations back up and running in a timely manner.
How long will it last?
A critical variable to consider is how long will downtime last? Frankly, it's hard to calculate unless you have already completed a thorough Disaster Recovery Plan. Regardless, you certainly can't expect to get things fixed in minutes if you are unprepared. When you don't have proper backup services, finding ways to get back on your feet after a wide-scale outage could literally take weeks of organising.
Time equals money
According to a report by CA Technologies, UK businesses are losing 300,000 hours and £2bn a year through IT downtown. On top of that, the time taken to fix failed IT systems costs the average UK business £208,000 a year in lost revenue, the research revealed. It's these kind of figures that bring companies down without any hope of recovery.
The solution
Like most things in business, DR planning comes down to protecting those precious resources, time and most importantly money. That's why a lot companies turn to specialist backup service providers like us that incorporate disaster recovery planning. With 24/7 monitoring, backups are checked and verified to make sure data can be restored when needed. In most cases, providers can restore entire servers and application data into a private cloud for quick access where ever you are.
If you don't have a comprehensive, tested disaster recovery plan in place, it's time to re-evaluate. Need some help? Please get in touch with one of our Disaster recovery specialists today on 08000 481 848 or alternatively fill out the form below and we'll get in touch.