The A-Z of Cloud Computing Terminology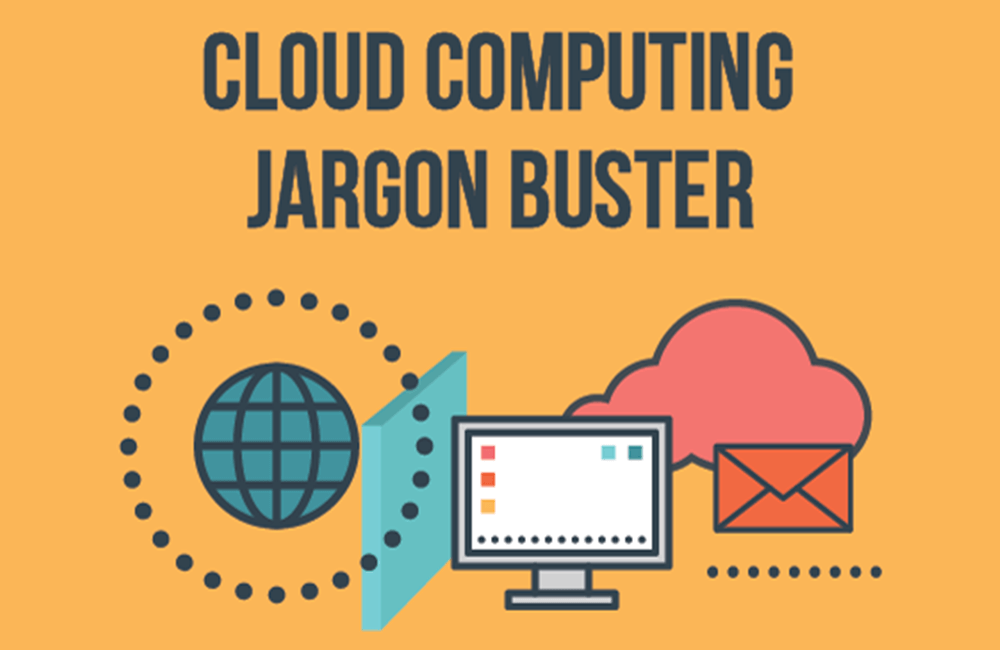 Reliability, cost efficiency, and flexibility.
The three main benefits of cloud computing are pretty easy to grasp…
But we get it, some cloud computing terms might sound a little alien.
Take a look at our A-Z of cloud computing terminology that will help you to understand why we think the cloud is just so wonderful.
A-Z of Cloud Computing Terminology
To put it simply, cloud computing has revolutionised the way businesses operate. Not only can cloud computing increase productivity, collaboration and efficiency in the workplace, it's also a cost-effective, easily scalable alternative to dated on-premise hardware.
So, now we're clear on the benefits, let's get stuck into the technical bits with Datastore365's A-Z of Cloud Computing.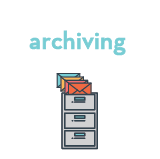 Archiving
A type of long-term storage, whereby data that no longer needs to be accessed on a regular basis is backed up to the cloud.
An archive in the cloud must be easily searchable whilst staying securely protected, with restrictions set to allow easy access to specific data when it is required for a compliance audit or e-discovery.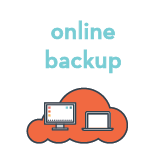 Backup
A process whereby a business regularly (usually daily or twice daily) creates a virtual copy of their data which is backed up to an alternative location. The data can then be retrieved from the cloud in the event that the original is lost, stolen or damaged.
Business Continuity
A business continuity strategy will allow a company and it's workforce to continue operating as usual in the event of an incident preventing them from accessing their office.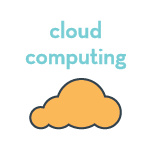 Cloud Computing
A means of delivering computing services using shared or dedicated resources that are housed on a secure centralised platform, a cost effective alternative to using costly on-premise servers.
Colocation
A hosting service whereby computing resources are stored in a third party data centre in colocation racks. The colo hosting provider (data centre operator) provides space, power, cooling and many different levels of resilience.
CPU
CPU (central processing unit) is an older term for a processor or microprocessor, the central unit in a computer containing the logic circuitry that performs the instructions of a computer's programs.
Data Centre
Datacentres are the "homes" of cloud services. Datacentres consist of a large group of networked computer servers typically used by organizations for the remote storage, processing, or distribution of large amounts of data.
Dedicated Server Hosting
The term "dedicated server" describes a type of remote server that is entirely dedicated to an organisation. Dedicated servers lack the virtualisation capabilities of cloud machines, but the usage models are very similar.
Disaster Recover (DRaaS)
Disaster recovery as a service enables organisations to access IT systems in the event of an outage/disaster. By implementing a DR plan, businesses are able to rapidly restore backed-up data from the cloud when needed. Fast and simple restoration made from either remote or main office locations can enable an organisation to continue running as normal.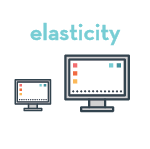 Elasticity
Elasticity is considered a key cloud feature because it reduces the need for an organisation to carry overhead or spare capacity – infrastructure can expand or shrink with fluctuations in demand.
Encryption
Encryption means to scramble data in such a way that only someone with the secret code, known as the 'encryption key' can access it.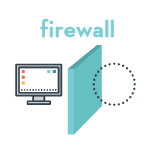 Firewall
A firewall is a piece of software or hardware that controls incoming and outgoing network traffic, and is used to protect a network or system from unauthorised access.
Hybrid Cloud
An integration of two or more clouds, e.g. public cloud and private cloud, working together in synchronicity to perform distinct functions within the same organisation.
Infrastructure as a Service
IaaS, or Virtual Infrastructure, is one of the three main categories of cloud computing. It describes a cloud-based infrastructure (e.g. compute and storage) that is provided as a service for a time-based rental model (typically per month). IaaS provides hardware, storage, servers and datacentre space or network components.
ISO 27001
ISO 27001 is a security accreditation which indicates that an organisation has been assessed and awarded a certificate which recognises it's ability to abide by information risk management processes.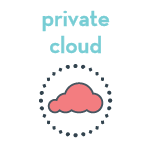 Private Cloud
Private cloud is a cloud solution that delivers similar advantages to a public cloud, including scalability, and flexibility, but through a distinct secure cloud model which only the specified client can operate. Unlike public clouds, which deliver cloud services shared by multiple organisations, a private cloud is dedicated to a single organisation.
Public Cloud
Public cloud the most common form of cloud computing. The term describes any third-party service that offers scalable, pay-per-usage storage, supplied from a 'shared' resource.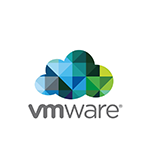 vCloud
vCloud is VMware's union of cloud computing and virtualisation that enables users to manage and migrate their virtual infrastructure on demand from their 'internal' cloud to a remote cloud in a self-service fashion.