Shoulda, Woulda, Coulda Chosen a Cloud Backup Provider.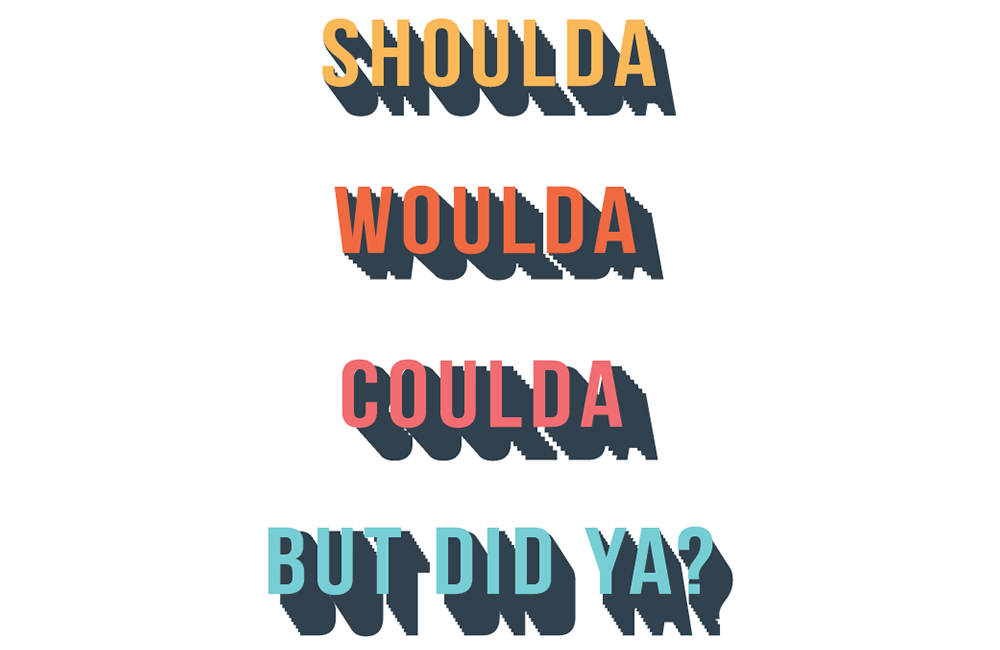 A short piece of life advice from Datastore365…
Ever forgotten to display your pay-and-display ticket, only to find a little yellow present on your windscreen? Ever found a cheeky black sock sitting smugly in the white wash? Ever bought budget loo roll only to realise you've made a terrible mistake? It happens, and we bet on at least one of these occasions, you've muttered those three, heart-sinking words, wishing you could turn back time.
…Or it might be that you've sung along to that Beverley Knight tune that was apparently a big hit in 2002. We're not judging you…
Whatever the unlucky situation, looking back and wishing you could have done something differently is one of those annoying but natural reactions that you wish didn't exist. But with that in mind, we do live and learn, and learning from our mistakes helps us to plan for the future. It might teach us how not to do something the next time round, or provide us with a quiet nudge to put things in place that can prevent such disasters happening again.
So whether you're a closet pop fanatic, a clumsy Mr Bean or all of the above, it's time to stop the Shoulda Woulda Coulda's (Sorry Bev) and start backing up your data. Let's face it – disaster could be right around the corner – and it's better to be safe than sorry.
Find information on all of our Cloud Services by clicking below, or to trial any of our services for free, get in touch!
Datastore365 is a UK based Cloud Backup Provider. We offer a range of cloud solutions for businesses of all shapes and sizes. To find out more, call the Cloud Specialists on 08000 481 848.