Office 365 Backup and GDPR Compliance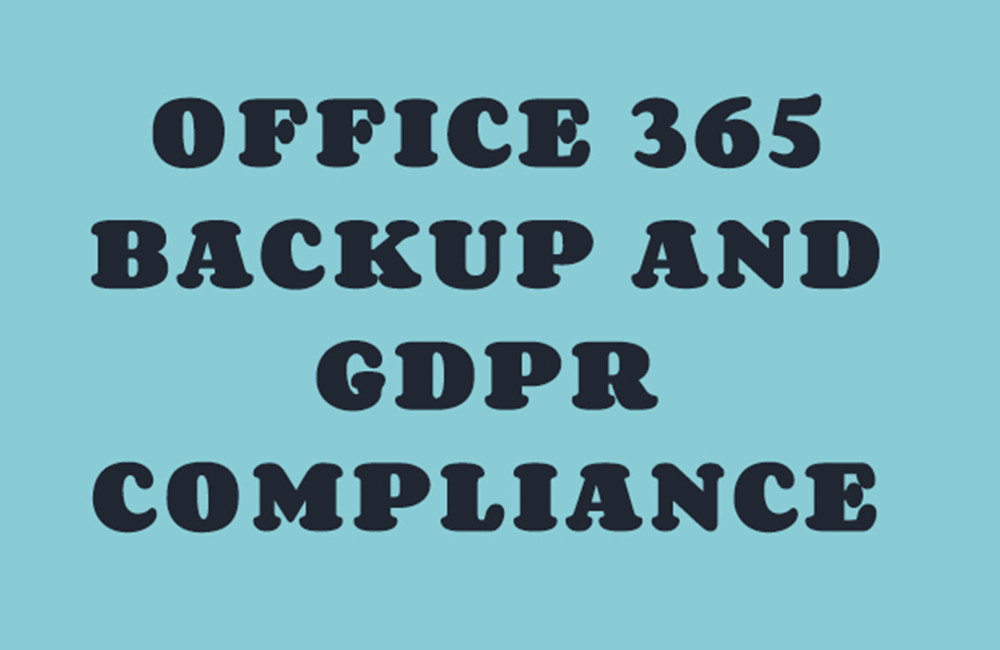 Office 365 Backup and GDPR Compliance
With the General Data Protection regulation in full swing, its important to keep your customers sensitive data thoroughly protected. A lot of businesses are unaware that that Microsoft take no responsibility for the safety of your data, therefore investing in Office 365 Backup is crucial. Without guaranteed protection of your emails, attachments, calendar events and contact details you are at risk of breaching current GDPR laws, and not only at risk of losing data that could have a detrimental effect to your business continuity, but it could also result in hefty penalties. Not to mention the negative effect it can have on client to customer relationships.
GDPR gives data subjects specific rights to their personal data; these rights include obtaining copies of it, requesting changes to it, restricting the processing of it, deleting it, or receiving it in an electronic format so it can be moved to another controller. With the unknown location of where your Office365 data is actually stored, amending or deleting stored personal data might seem a tricky task. With a coherent Backup solution it will be easy for you to access from a trusted location.
Veeam Backup for Office365
Veeam Backup for Office365 provides the best and most cost-effective solution for Office 365 backup. It has been built with compliance in mind at every stage, eliminating the risks and giving you absolute control over your data retention. Not only that, it also helps you minimise your on-premise footprint and free up time for your IT department to focus on other important tasks.