How to protect your Office 365 data from ransomware attacks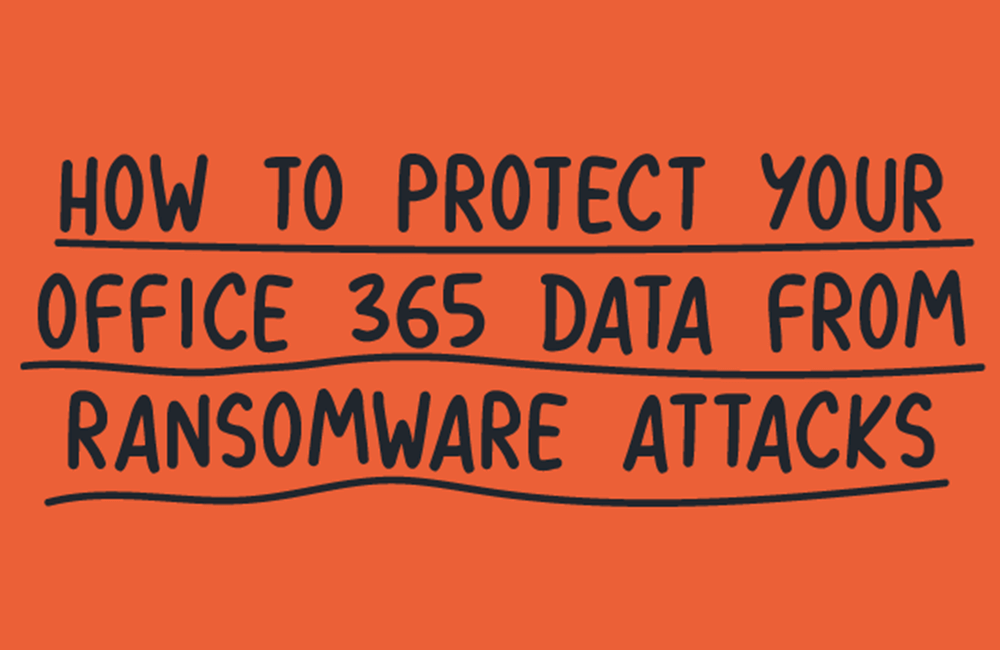 High levels of popularity often draws attentions from cyber criminals, and Office 365 is no exception to the rule. With Office 365 becoming Microsoft's biggest moneymaker, it has become a primary target for ransomware attacks. The problem is, with Office 365 collaboration tools such as SharePoint Online and OneDrive for Business, ransomware can spread like wildfire across multiple users, systems and shared documents, allowing hackers access to valuable data, emails and networks.
While Office 365 has built-in security protections, they aren't enough to detect and analyse every malicious file and emails, let alone prevent them from ever reaching end users. Office 365 has some limitations in its security controls that organisations need to address.
With such great risk at stake, it's important to be proactive by protecting your Office 365 data from a ransomware attack. Here are three steps that you can follow to make sure your data is protected.
Understanding the enemy
The first step to protecting your data is knowing what you're up against. The methodology is simple: attackers target a company with malware which encrypts their data, then send a request for money, usually in the form of Bitcoin or another difficult-to-trace cryptocurrency. Should the company refuse to pay up, their data will remain encrypted and inaccessible. Or it might even be shared publicly on the internet.
Educate your workforce
Like other malware, ransomware often infects a system through email attachments, downloads, and web browsing. As users are often the 'malware gateway' into an organisation, it's important as a business to educate your workforce on how to avoid getting infected in the first place. Make sure everyone has installed antivirus/malware software and keep their applications regularly updated. Regular testing should be put in place by your IT department to identify how your workforce react to unfamiliar emails and how they are saving their files. This will help identify areas that may require more staff training.
Backup, backup and backup again
However well-informed you may think your employees are on identifying potential ransomware threats, it's important to never underestimate the sophistication of these sorts of attacks. Thats why its important to conduct regular online backups of your system and store the backups offline and preferably offsite so that they cannot be accessed through your network. By implementing a trusted backup and recovery solution, you are protecting your data and your organisation's productivity from cyber-attacks. In the event that you do suffer an attack, your organisation must be able to get back up and running quickly. By investing in a secure backup and recovery solution is key to proactively protecting your Office 365 data and your organisation's general productivity from ransomware attacks.
Veeam Backup for Microsoft Office 365
Veeam Backup for Microsoft Office 365 eliminates the risk of losing Office 365 data including Exchange Online, SharePoint Online and OneDrive for Business. The solution allows you to protects you against data loss scenarios that Microsoft's built in mailbox and recycle bin functions don't cover. You can migrate email data between MS Office 365 and your onsite exchange, reducing the time it takes to get your business back on its feet.