Essential steps to include in your disaster recovery plan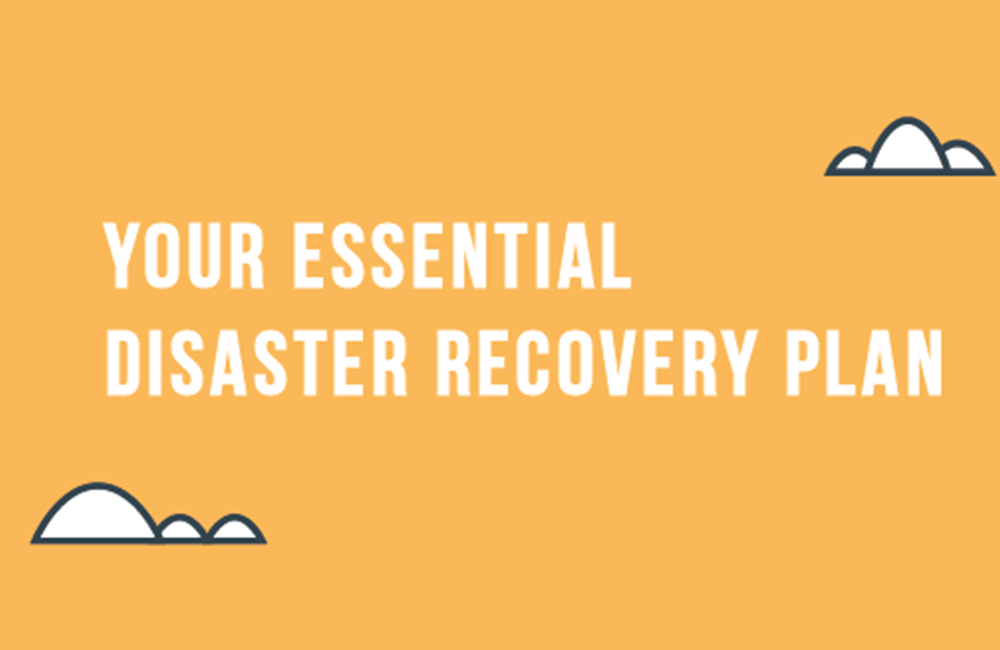 It's time to take DRaaS Seriously.
Follow our simple starter guide to constructing an essential disaster recovery plan.
Many business owners overlook the need for a disaster recovery plan because they assume a disaster will never affect them. The 2013 Small Business Disaster Survey conducted by The National Small Business Administration found that 74% of small business owners don't actually have a disaster recovery plan in place.
But of course, particularly in the UK, natural disasters aren't the only things that can bring a business down – cyber attacks, hardware failure, fires and accidental deletion happen far more often, and can be extremely detrimental. It's for this reason that we can't stress enough how important and beneficial it is to plan ahead.
So, enough of  all the scaremongering, end-of-the-world chit chat, we're no Negative Nancy really – we're just looking out for you and the future of your business. We've put together a basic disaster recovery plan to start you off, and the rest is up to you.

Your Essential Disaster Recovery Plan
Assess the risks – Look at the range of things that could go wrong with your IT systems, not just one specific scenario. Focus on the steps necessary to RECOVER, in order to get your business up and running again.
Minimise recovery time – It is the recovery process and the time it takes to get back up and running that really costs your business money. With a DRaaS system in place, your data can be recovered in as little as one hour.
Implement off-site backups – Unfortunately the vast majority of businesses are relying on backups on-site, meaning if a disaster hits your premises directly, backups are worthless. Choosing a cloud backup provider enables your data to be encrypted and stored OFF-site, so if anything happens to your property, your data will be safely stored in another location.
Construct a business continuity plan – In the event of an emergency restricting access to your premises, or even just a power-cut – it is vital that business can continue as normal. Being thoroughly prepared for situations like these means having a continuity plan in place, allowing operations via mobile phone, laptop, iPad or even good old-fashioned handshakes to carry on without disturbance.
Test your virtualisation – DRaaS providers such as ourselves can carry out disaster recovery tests, to ensure all data can be safely recovered in the event of an actual emergency. This enables your business to sail through any challenges it may face in the future, with minimal disruptions.
We hope some of this information as inspired you to plan ahead, and consider implementing a disaster recovery plan. So if you'd like to discuss any of our tips in further detail, please get in touch with one of our Cloud Specialists on 08000 481 848 who can talk you through the entire ins and outs of DRaaS, online backup or business continuity plans – take your pick!