Data Loss via Mobile Devices – Get Prepared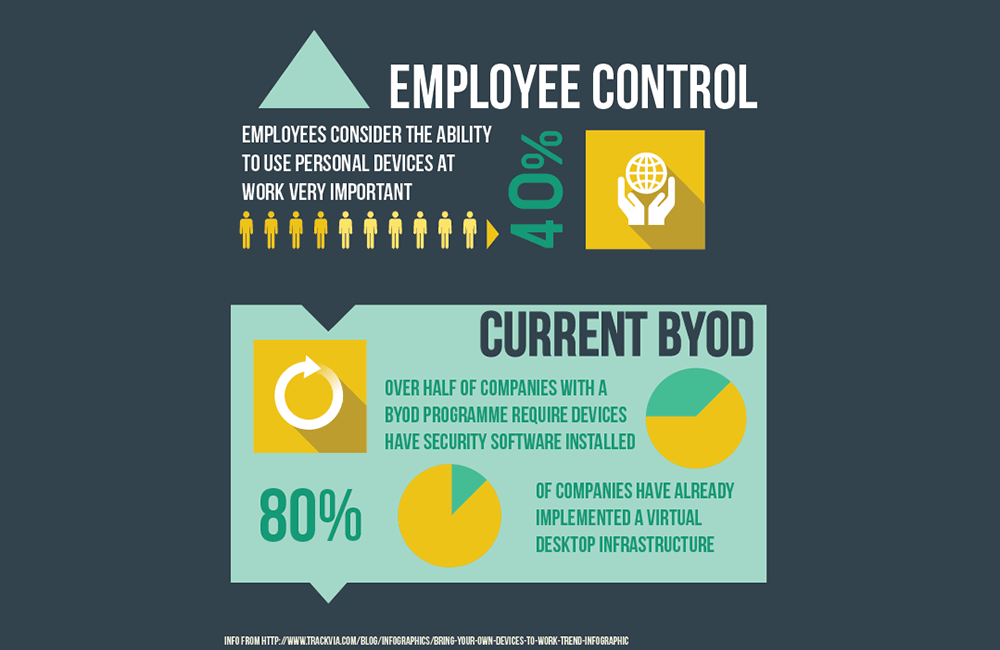 60% of Enterprises Will Suffer Data Loss via Mobile Devices. Are you prepared?
The information security landscape has continued to become more complex over the years with the introduction of BYOD.
With the increase of Bring Your Own Device (BYOD), working offsite or on the go is easier than ever – meaning an increase in efficiency and productivity.
However the growing increase in the use of mobile devices in the workplace also means employees are accessing sensitive corporate data on an ever-growing number of endpoints including laptops, smartphones and tablets. This shift demands your organisation to now take a more active approach to securing sensitive data to make certain your employees' activities don't put your data at risk.
Research suggests 40% of employees consider the ability to use personal devices at work very important. In the workplace today, over half of companies with a BYOD Programme require devices have security software pre-installed, with 80% of companies having already considered implementing a virtual desktop infrastructure.
So with the popularity of mobile devices booming – how do you take advantage of business transformations like BYOD without sacrificing security or overburdening your IT staff?
Datastore365 offer a range of Cloud Backup Services for mobile devices, allowing your business to operate on the move without the worry of security risks. Our solution Powered by Asigra protects your End-point data on a single cost effective data protection solution. Whether that data resides on endpoint devices, physical and virtual machines, enterprise database, or cloud-based applications like Office 365, Google Apps and Salesforce.