3 Ways to Prevent Data Loss (and Unnecessary Head Loss)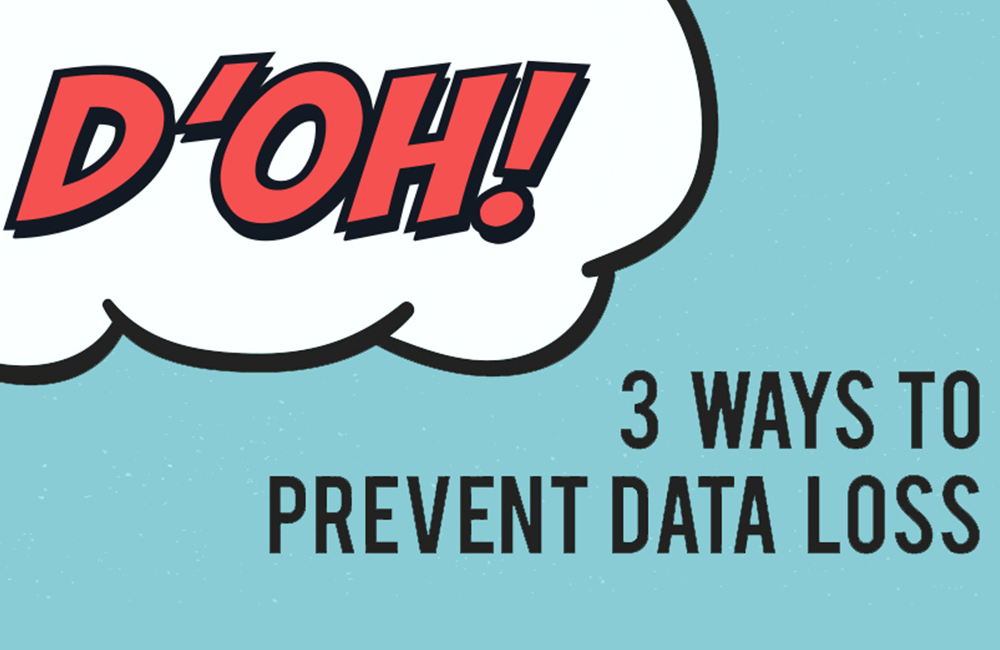 Hindsight is a wonderful thing – until it comes to data loss. We know from experience when it comes to your businesses sensitive data, you wan to avoid learning curves like the plague. Whether it is from a security breach or a careless mistake, data loss can be devastating for businesses. We've chosen 3 top tips for you to follow that will prevent your business from data loss.
Back it up
When it comes to data security, prevention is the best protection. Create a structured backup strategy and consistently back up your files. Your backup plan should include the different levels of data you maintain in your company and the schedule for their back ups. Some data is so critical that it may require you back it up more regularly than others.
Use anti-virus and email security
Email threats such as hacking, phishing or ransomeware can be some of the biggest threats to data. Use a thorough anti-virus and security system to prevent malicious emails from getting through to your company. Also be certain to offer continuing education to your team about the importance of data protection. Increase your staff training efforts to make sure they know how to detect a phishing email.
Trust the professionals
Data is too valuable to be left alone. If you do lose it, do not try to recover it by using any type of diagnostic tools. You don't want to cause further damage by trying to fix the situation on your own. Instead, work with a trusted backup and data recovery expert to ensure your data is safe.