3 Crucial Mistakes People Make When Moving to the Cloud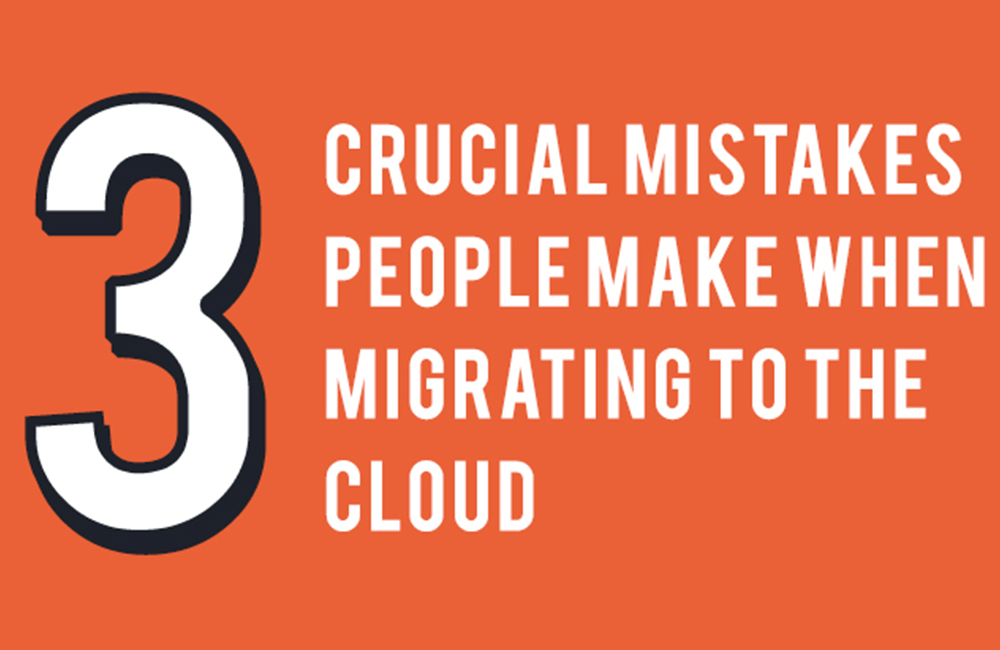 While there are a whole host of benefits in the cloud, almost too often businesses make mistakes that can have serious impact the efficiency and overall security of a business. Here are our top 3 cloud computing mistakes you should be avoiding.
1. Failing to Connect to External Assistance
Many companies, in order to save money, tend to rely on their in-house staff to manage the migration process. While migration is a fairly simple process once you've done your research and made the right choice, it's important to get specialist assistance when moving to the cloud. Sometimes investing more money at the beginning will save you the pennies in the long run. Your business is your baby, so don't risk compromising it.
2. Choosing The Wrong Cloud Solution
Its important to understand what you are getting for your money when choosing the right cloud computing model for your business. Without stating the obvious, there's no point in signing up for a service that does not serve your company's needs. Understand exactly what you want before you start shopping around is important. Put together a checklist of what you are hoping to get out of the migration. Still unsure of what solution to choose? Any decent cloud service provider will be able to offer you advice on what best suits your needs.
3. Not having a Backup Plan
Knowing and understanding the different avenues of data recovery should be an essential part of your cloud migration. In collaboration with your cloud service provider, its important to ensure that the disaster management and recovery procedures are established well in advanced, giving you peace of mind that you're taking the right steps to ensure your data is backed up and protected in the unfortunate event of a disaster.