The Modern Office: Working Remotely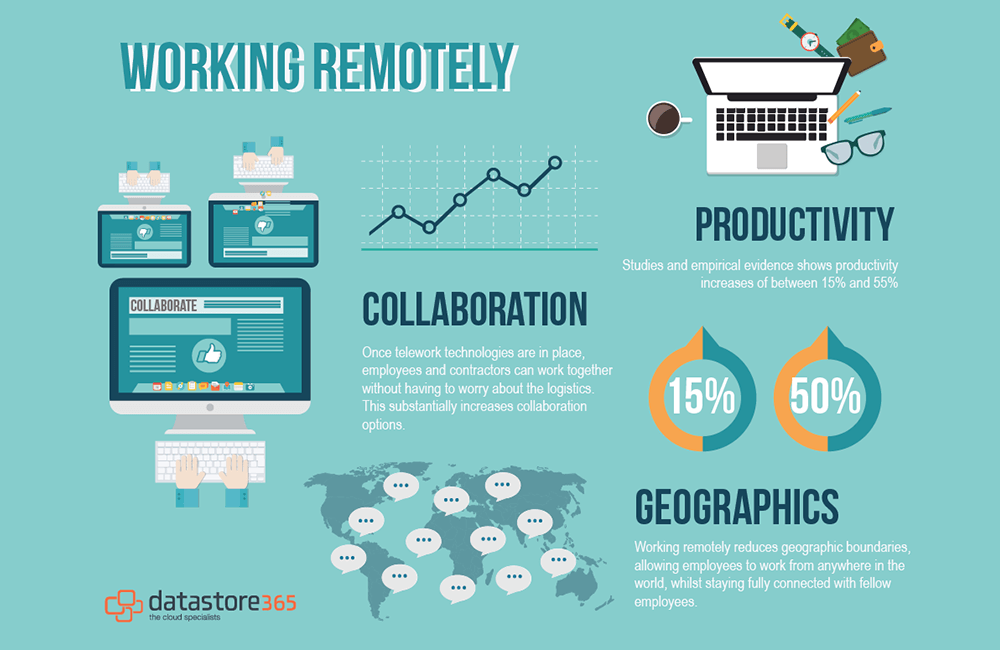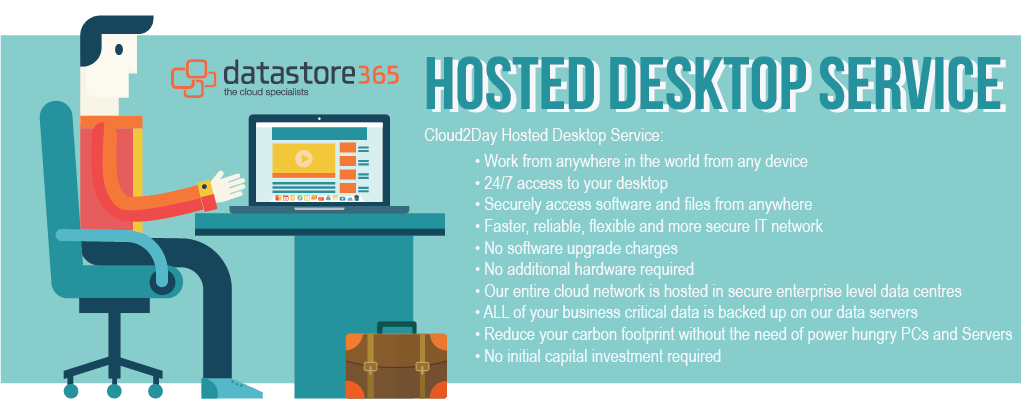 Working remotely, telecommuting, teleworking – or simply working from home –  it's now the norm, and it's taking the modern office by storm.
With the use of social media, cloud-based project management solutions and the ability to collaborate on projects in real time, working remotely is now classed as a productive, efficient and cost effective method of getting stuff done. We're looking at the reasons why it's time we put the lid on those negative comments often associated with 'working from home' by discussing the benefits of using a virtual workspace.
Productivity
Working remotely from any location means having the ability to work whenever, wherever. Research collected by Global Workplace Analytics suggests that working remotely has been linked to an increase in productivity of up to 55%. Working on the go using a mobile device between meetings or accessing a remote desktop out of office hours are just a couple of current examples to show that – actually – workers no longer need to be behind a desk to be productive.
It may be that choosing an environment to work in that best suits you, whilst having the ability to remain well connected with co-workers through virtual solutions, is now a very valid option. When deciding on where the office will be for the day – it's not purely about finding somewhere with good 'Feng Shui' – it's about having the ability to attend meetings or work commitments in various locations, and having the ability to access your virtual workspace whilst doing so, preventing production levels from falling whilst out on the road.
Cost Effective
A recent survey conducted by the Guardian has shown up to 90% of business are now offering flexible workings of some kind, with 59% of firms currently operating with remote working employees. After all, a smaller workplace means a huge saving on property costs for the business, and saves the employee the cost of commuting.
Geographics and Collaboration
Conference calls, Skype interviews and meetings, and real time edit and collaboration means networking has rocketed, plus, working with people with different skill-sets that may have previously proved difficult, is now very much achievable.
Having the ability to bring your workplace to your home or on the go no longer means alienating yourself from co-workers. Accessing and updating important files using a remote desktop is a secure way of staying in the loop from pretty much any location.
The use of a virtual infrastructure and BYOD are extending the effectiveness of remote work, and with the right training and preparation in place, can increase productivity within your business greatly.
To find out more about the benefits of Virtual Infrastructure, Cloud Backup for mobile devices, or using a remote desktop, contact a Cloud Specialist on 08000 481 848