What's The Difference Between a Cloud and Web Server?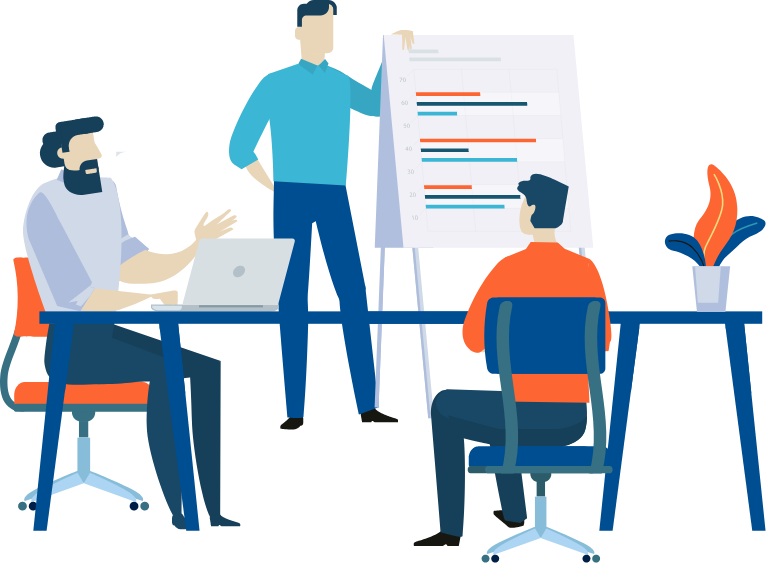 When it comes to server resources, one thing is for certain – all businesses operating need them in one shape or another. Hosting services, either based in the cloud or via physical server, are crucial for ensuring that websites and content continue to display properly to the people who visit you.
That said, there are some differences between cloud computing and everyday computing that often get mixed up. What's more, remote servers can get easily confused depending on their type, what they are used for, and where they are based.
In this guide, we will take you through the differences between web servers and cloud servers – and what might work best for you and your own website in the long run.
Why does my website need a server?
Whether static content, dynamic content or otherwise, you need a server to be able to host your website and all its information. Your choice of server is where you host your domain, your web pages, and all of its assets.
Think of your web server as rather like your storage system in one way, and as your connection to the web in another. The main feature of a web server is, ultimately, to deliver content on demand to your visitors as and when they request it. If you do not publish your web content on a server, there is no way for your visitors to find you.
That's why it is often so important to consider elements such as server space, speed and maintenance before you invest in any given option.
The key difference between a web server and a cloud server on paper is that one offers a virtual service, the other one physical – but that's really only the tip of the iceberg.
Let's take a look at the difference between cloud computing and traditional content management when it comes to servers.
What is web hosting?
Web hosting, for example on a single server, is a traditional standard through which you'd store files, pages and business logic on a physical unit or machine. One of the biggest differences between these kinds of setups and the wholly virtual, cloud based standard is, of course, that you only really have limited space where you can store your data.
A shared web server will have multiple clients. This means that you only ever purchase space that is 'loaned' to you. These types of services can only stretch so far, too. If you know you only have finite needs when it comes to storage space on servers, then web server options can prove to be cost-effective.
As web hosting and web servers offer storage to several individual clients, you are effectively only ever getting one 'slice' of their services. Compared to cloud computing services, dependency on this level of hardware can lead to issues with efficiency and stability when it comes to actively running a website.
That said, there are still many popular web servers that are based entirely on a physical basis. You'll find that traditional database server setups are rooted in the physical – but when it comes to the new standard for an app server / application server, you are more than likely going to be looking towards the cloud.
But what's cloud web hosting all about? Can cloud computing principles really make that much of a difference to the way you run and manage a website?
What is cloud hosting?
Cloud hosting is, in its roots, much like physical web hosting – in that it holds data accessible on demand. The very definition of cloud computing, however, is that it's floating – meaning that it's virtual, and you never have to depend on one physical resource.
Development and storage on a cloud server ultimately provides you with near-unlimited scalability and scope. That's because cloud computing can share resources with multiple different servers, and for multiple different apps and programs.
Cloud computing relies on virtual machines. This means that instead of connecting to one physical unit or machine, you depend on multiple virtual standards that access many different servers.
This, hypothetically, adds additional security, reliability, and can even grant you more control over the way you manage your website and its content. We'll cover the pros and cons below.
Cloud hosting ultimately shares the load – everything demanded of a single web server or host is spread across multiple units worldwide, to help improve performance, efficiency, and to maximise bandwidth. It's incredible value.
Cloud servers and computing options are also relied upon to offer network stability, and provide daily backups – automatic backups – so that businesses and enterprises can bounce back instantly should there be a power outage, or any kind of data loss that would otherwise impact their running.
What are the pros and cons of traditional web hosting vs cloud hosting?
If you're still unsure about the key differences between cloud computing and a traditional, single server setup, let's run through a handful of pros and cons.
Scalability and Performance
Scaling up and down with a cloud server is eminently possible. While a physical, single application server will have limited scope – and will likely demand more from you if you wish to change your package or lease – a cloud service can scale up and down on demand.
You may, for example, have access to a control panel from your HQ that you can use to launch apps and storage services as and when you need to. If you find that you need access to reverse proxies at one time or other, or need to access an application development platform, you'd simply choose the relevant app or program as-is.
This is great for growing businesses – as well as for bigger firms who focus on boosting efficiency as well as harnessing the most out of application performance.
In some cases, you'll be able to take advantage of unlimited bandwidth. Unlimited bandwidth or unmetered bandwidth, in this circumstance, at least means you can keep scaling up with add-on features as you see fit. Great news, then, for any business in need of helpful features growing towards uncertain plans for the future.
Reliability
A huge selling point for cloud hosting is the fact that, no matter the connection of clients running at any one time, you can always be sure that you have a backup in place. With a physical server that provides a share of space to a single client or more, your business is at serious risk if there is an outage.
If a physical web server goes down, you are at the mercy of said server's managers
until downtime ceases. With a cloud server, the services you demand are split across different resources. That means if one resource goes down, there will always be a backup.
This makes cloud hosting ideal for sensitive or dynamic application content, that which requires efficiency and security at all hours of the day.
Costs
While the cost of hosting static web content on a single server setup may have been worth the money some years ago, things have certainly moved on.
Affordable plans for cloud storage and application management take into account the immediate needs of the business owner, as well as years of flexibility to come.
Client Security and Control
One of the many cloud pros that can fall into the background is that of security. While, as mentioned, you can rely on cloud servers and services to back you up in the event of data loss, there's the added fact that malicious code won't bring down the whole of your enterprise.
Cloud solutions will ensure that viruses only ever affect one system – and they are dealt with at source, without the need for you to manage any of the process on your own.
This added security means that you can expect matters to be low maintenance from day to day. You can continue relying on your web servers without the need to distract from daily running.
With non-cloud hosting, you are at risk of a power outage or security breach causing
immense downtime for your enterprise – and that could lead to loss of income as well as reputational damage.
When it comes to actively hosting content, too, you can be assured that you get a greater level of domain privacy in the cloud.
Which is better for me – a cloud server or a web server?
While there are plenty of cloud pros reserved for the growing business and smaller enterprise, it is safe to say that cloud servers and hosting can benefit back-end developers as well as the bigger company CEOs.
Cloud hosting and server storage gives you limited content restrictions and incredible control over your potential for growth. Whether you are in need of enhanced spam protection or hack protection, or simply need help finding a cost-effective storage and domain hosting solution, there are many components to cloud computing likely to appeal to you.
Cloud servers outpace conventional kinds of content management and access – take a more focused approach to your network and move into the cloud.