We ain't no one trick pony!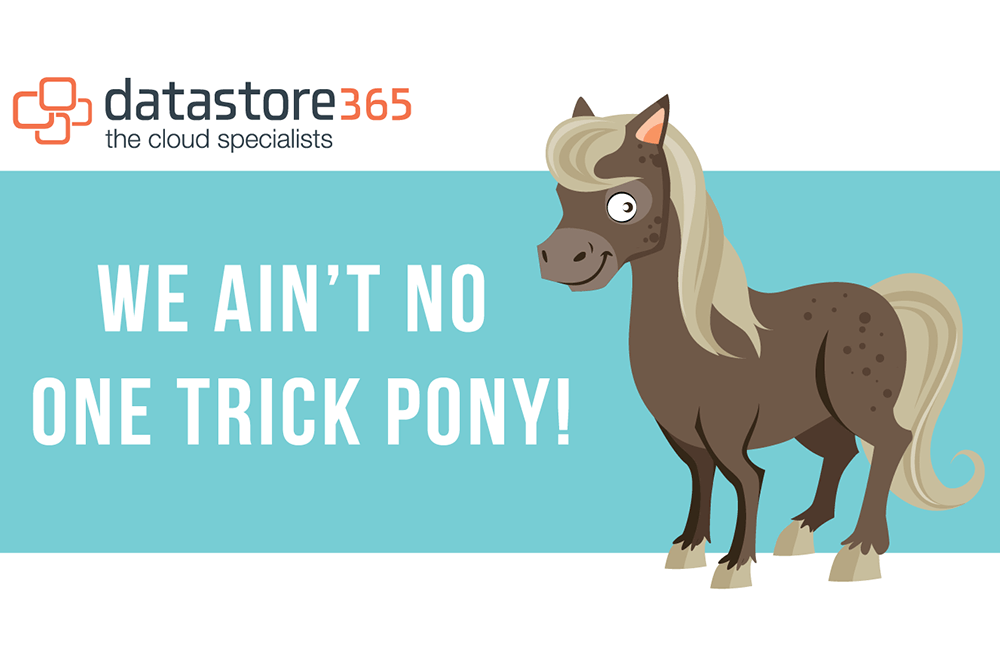 Here at Datastore365, we pride ourselves as the Cloud Specialists, but our services don't stop there.
We ain't no one trick pony, we're a full-blown-cloud-loving-multi-talented unicorn! I know we sing and dance (A LOT) about our highly secure and reputable cloud backup service, but us folk at Datastore365 have a lot more tricks up our sleeve that can benefit your business, no matter what your organisation may be. Our dedicated team of cloud geniuses work around the clock to manage and improve the flexibility and security of your company.
So if you want to turn your trot in to a gallop then get in touch with the Cloud Specialists today!
Want to know more? Get in touch.
Speak to a cloud specialist today to learn more about how we can help your business