The Search for a Secure File Sync and Share is Over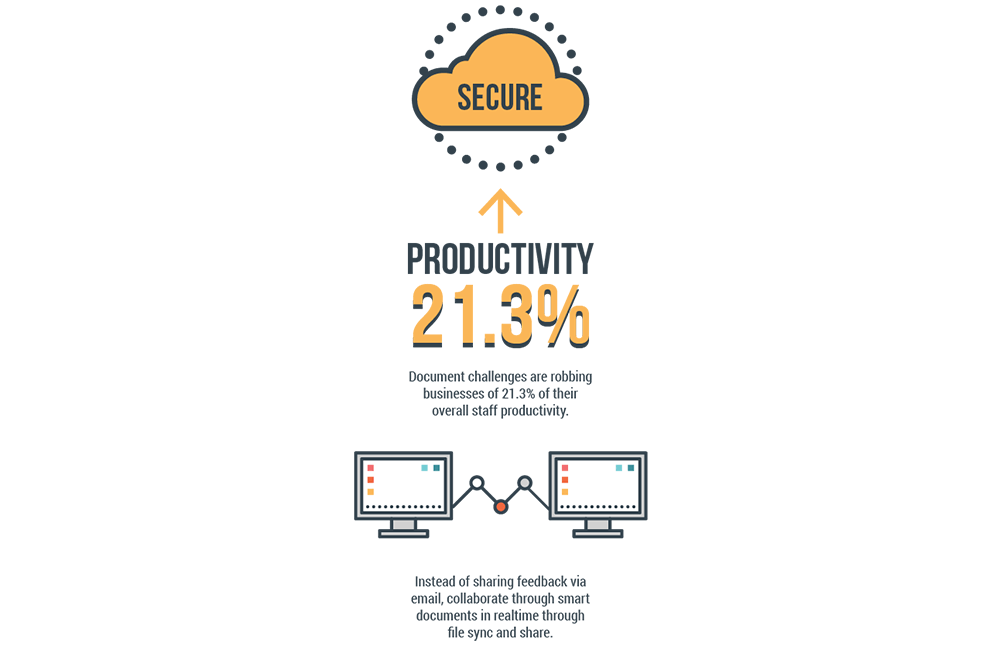 Move Away From Outdated File Sharing and Towards a Safe and Secure File Sync and Share Service
In today's distributed enterprise the need to share information has gone beyond what traditional systems can provide. Enterprise users have gotten used to the ease of cloud file sync and share (FSS) consumer-grade applications such as Dropbox, and are looking for a simple, easy way to share files in their business environment.
Enterprise IT, on the other hand, are concerned with controlling where data is sent, how it is shared and how secure it is both in-transit and when stored in the cloud. Recent breaches into public consumer cloud services have proven those concerns to be justified, and the only solution is creating a secure, easy-to-use alternative.
The Secure, Private Cloud File Sync & Share Solution
Datastore365 provides an enterprise-grade alternative to consumer cloud applications, utilizing private cloud infrastructure and providing end to end security. Managed via our portal, the solution allows enterprises and service providers to set up file share and sync services for their users based on a variety of object storage platforms. Datastore365′s file sync & share solution can be used as:
FTP alternative and large file transfer
Secure file access for BYOD users
Shared team workspaces
File syndication (one-to-many or few-to-many)
Integration with Active Directory / LDAP
Use your existing Active Directory or LDAP directory services for identity management and user authentication, avoiding duplicate directory services, ensuring rapid deployment and maintaining role-based access privileges. AD groups can also be leveraged to determine user privileges for setting up shared project folders.
Folder Synchronization
Access to the cloud is not always guaranteed and at times may be slow. With folder sync, user files are automatically synchronized between their PC or laptop and their cloud folder, keeping files accessible and maintaining version control.
Project Team Collaboration
Datastore365′s file sync & share solution allows users to set up joint cloud storage workspaces in the form of 'cloud folders' for collaborating with colleagues, including the following features:
Define read/write privileges and time-limited access
Bi-directional synchronization of folders on their PCs with each other
One-way synchronization for file syndication
Conflict resolution in case of divergent file versions
Ad-hoc sharing using time-limited invitation URLs
Role-based privileges for allowing users to create shared project folders
Multi-Platform End-Point
Datastore365′s file sync & share includes software agents for Windows, Mac and Linux, and mobile apps for iOS and Android devices.
Granular Auditing
Datastore365 allows IT to log all file access and sync events for auditing purposes, providing tighter supervision over how and with whom data is shared, for regulatory compliance and security purposes.
If you would like to know more about our File Sync and Share Service please complete the form below or give us a call on 08000 481 848.
Want to know more? Get in touch.
Speak to a cloud specialist today to learn more about how we can help your business