The Hybrid Cloud – weaving the old with the new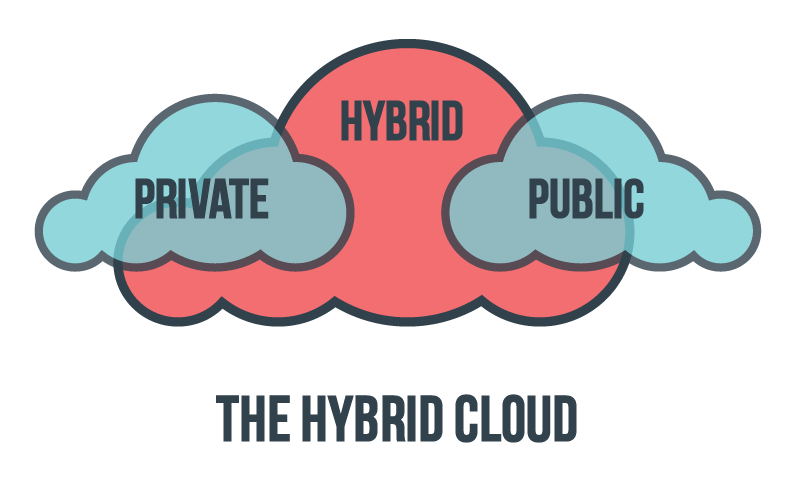 The Hybrid Cloud: Weave digital capabilities into current IT solutions.
The Hybrid Cloud: Weave digital capabilities into your current IT solutions.
By adopting a cloud solution that weaves digital capabilities into current IT solutions, firms can enjoy the best of both worlds, remaining in control of their IT structure, whilst also reaping the rewards of a cost-effective public cloud model.
The recent Cloud Business Summit in New York provided insight, review, and guidance regarding How, When, Why and What to Do about the shift to Digital Business. But entirely switching to digital may be an overwhelming thought. That's where the Hybrid cloud comes in.
Reluctance to move to the digital age is unfortunately still a problem. Financial departments are commonly the most wary of change, and this is very much reflective in today's cloud computing switch over. Whilst moving to the cloud holds many advantages, many of which are of a cost effective nature – there is still a natural hesitancy for business to make the move which, unfortunately leaves IT and finance "operating at two different speeds.".
With many senior leadership individuals eager to switch, the problem relies not only with hesitancy from the financial department, but also with cultural and organisational transformation issues. With the latter likely to remain the most difficult challenge to overcome, we mustn't view the switch to 'Digital Business' as a replacement working methods, but simply an extension of current practices. The answer is not always to move your entire workplace to the cloud, but to instead combine traditional methods of computing with new, state of the art technology that work seamlessly across different types of IT environments. The combination of the two is known as the Hybrid Cloud.
The Hybrid cloud is more than just a happy-medium between public and private cloud. The hybrid cloud enables enterprise IT and developers to leverage the speed and agility of public cloud alongside existing tools, systems, and policies being used in the enterprise datacentre.
Advantages include the ability to retain a high level of security, as by using a hybrid cloud, businesses are able to maintain in-house storage for sensitive operations. Businesses who choose this solution are also able to maximise asset utilisation, moving to external public cloud services only when internal asset space is unavailable, balancing the use of internal assets and external services.
The ever expanding cloud industry is offering an extensive variety of cloud deployment options — allowing a range of customers from almost every industry to deploy a cloud solution specifically tailored to suit each and every individual need. One of the most important reasons that have allowed us to reach our tenth year in cloud computing is our passion for tailoring a unique solution for your organisation and yours only – each solution becoming "your cloud".
Our experts pride themselves on assigning you with the very best solution that not only compliments the structure of your business, but also provides the very best rescue and recovery service that can act as the lifeline you need in the event of a disaster.
If you're unsure about which cloud model is suitable for your organisation, speak to a Cloud Specialist today on 08000 481 848.
Want to know more? Get in touch.
Speak to a cloud specialist today to learn more about how we can help your business