Men are More Likely To Back-up Their Data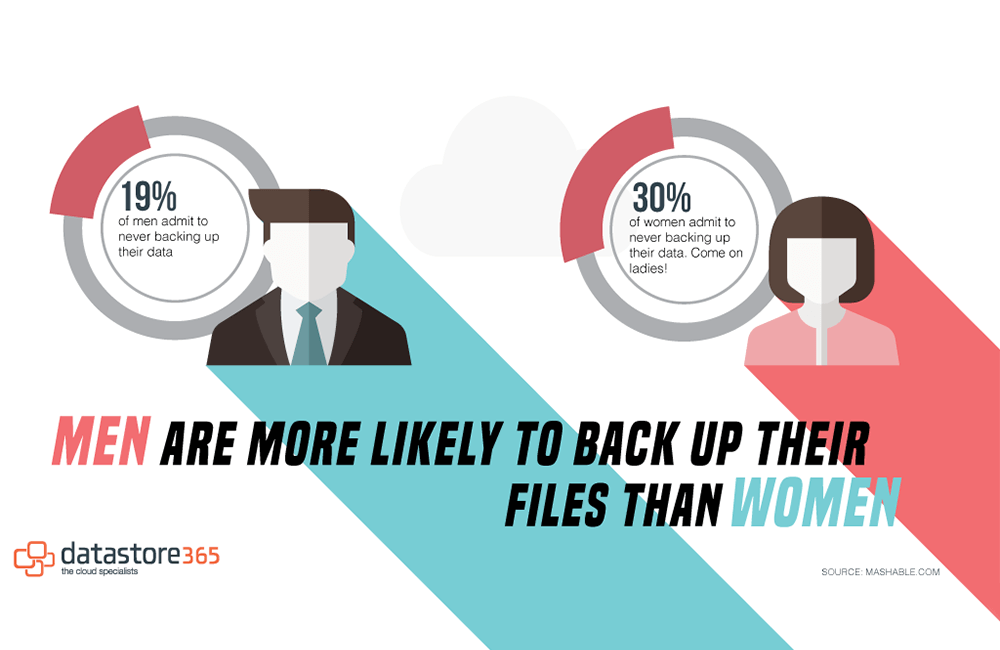 Studies show men are in fact more organised than women when it comes to the back-up of data.
A survey conducted by Seagate and Harris showed that out of 2205 adults, 30% of women admit to never backing up their data, compared to only 19% of men. Research suggests that thousands of UK businesses are vulnerable to losing tons of valuable information every year.
The loss of valuable data can not only ruin your day, grey your hair and shorten your nails. Sometimes, computer failures can damage your business beyond repair. In an environment where memory sticks and external hard drives are about as reliable as a chocolate tea pot. Investing in a cloud back-up service offers a secure way of keeping hold of those ever so important data files, providing you with peace of mind and a good head of healthy hair.
Register now for a free 30 day trial of our secure online backup service.
Want to know more? Get in touch.
Speak to a cloud specialist today to learn more about how we can help your business