Discover cloud services that are flying high above the rest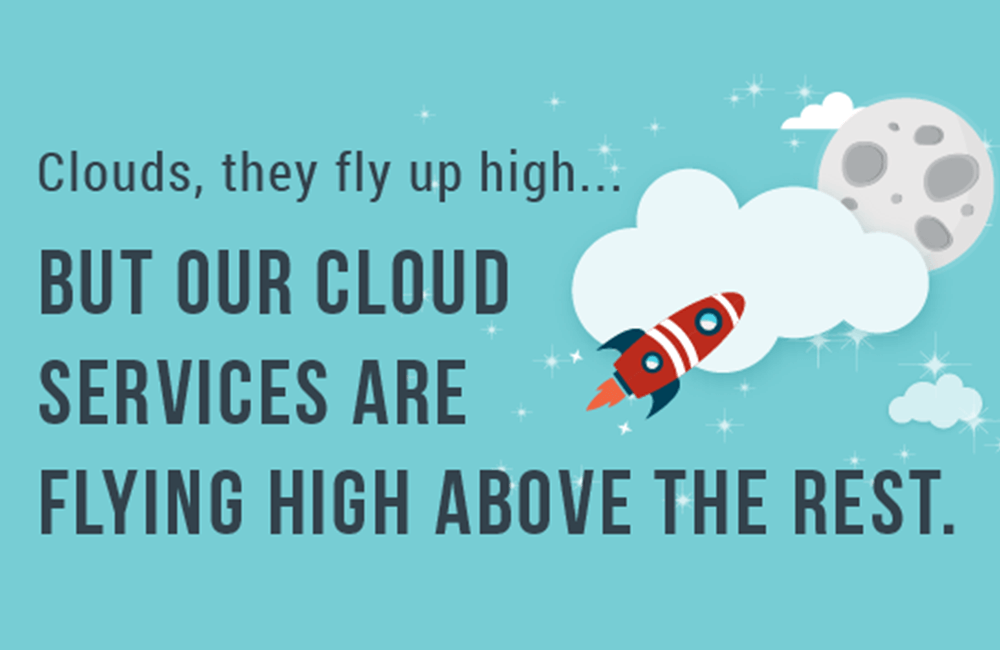 Our cloud services stand high above the rest.
Because we are so proud to offer you the safe and secure cloud services that we do, we ensure everything we do is a cut above the rest. We're not normally ones to blow our own trumpet, but if you don't mind, it's time to get ready for a little bit of tooting.
1. Our solutions are all bespoke.
We do not believe that 'one size fits all'. We know that every business is different, so our flexible services reflect that. Each cloud solution is tailor-made to suit your business's needs.
2. We care about the future of your business.
We're real people, with a sole purpose to guard your critical data with our life. For one reason only, to make sure that if anything was to happen, your business can continue running as normal. Simples.
3. We back it up. Then we back it up again.
Not only do we store your data in the Fort Knox of datacenters, we then back it up again, at an additional datacenter. There's security, then there's Datastore365 security.
4. We're Cloud Specialists.
It's in our name. We've been safeguarding your critical data for over 12 years, and it's what we do best. Our experts are highly skilled cloud computing technicians, trained to deliver the highest standard of cloud technology, coupled with outstanding customer service.
Want to know more? Get in touch.
Speak to a cloud specialist today to learn more about how we can help your business